Marine Marvels
April 20, 2018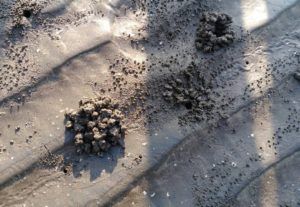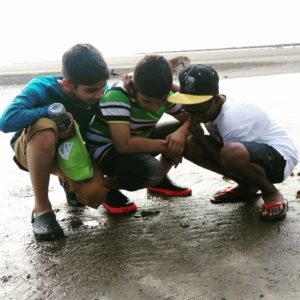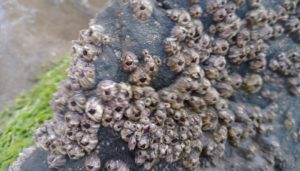 Watching a sand bubbler crab make sediment balls with a bunch of wide eyed kids has been one of the many highlights of curating experiential learning programmes this year.
Looking at marine life through the eyes of conservationists and marine biologists opened volumes of information that is so alien to many of us despite the fact that the Arabian Sea runs through the length of our city!
Biological diversity in the oceans plays a vital role in maintaining the functionality of ecosystems. However, by the year 2100, without significant changes, more than half of the world's marine species may stand on the brink of extinction*
As part of our experiential learning programme, we conducted a series of marine walks at Alibaug beach. Come low tide and we would all set to explore life in the intertidal zone; walking gingerly over rocks filled with barnacle fossils and oyster shells to find various varieties of shells, crabs, shorebirds and learning fascinating facts and stories.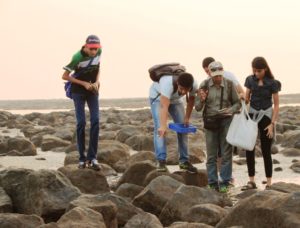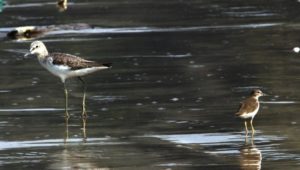 The Alibaug beach isn't much 'fun' to be at during low tides. All the water sports activities are shut and you'll find the local vendors taking a nap. The whole area is deserted save for a few local women diligently hand picking edible clams from the rock beds and filling the little plastic bags attached to their sari, but that's when we the eager explorers would venture into beach looking for little stories from the largely unknown world of marine biodiversity. Squatting over little pools of water – awed and intrigued having a fun-tastic time learning!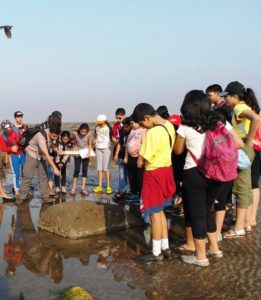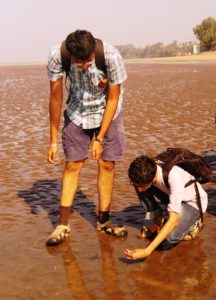 *http://www.unesco.org